It's time for the yearly holiday debate that every family must face – the impossible choice of which Christmas movie to watch together as a family. 
There are unlimited movies to watch on multiple streaming and cable platforms. It can be overwhelming to scroll through Netflix or Hulu to decide on a family Christmas movie that everyone will agree on. 
We've made it easier for you and your family and created a list of the best family Christmas movies you can watch all together. We've taken a deeper look at each film to consider the heartwarming life lessons that can be learned from each story. There are lessons about family bonds, the power of love and Christmas spirit, perseverance and persistence, and showing love and care for your neighbors.
At Reunacy, one of our core values is getting together and gathering in any setting as families in small family gatherings and family reunions, as high school alumni at reunions and celebrations, and college reunions. We love seeing family and friendship relationships strengthened! We hope you and your family enjoy the life lessons from these favorite Christmas movie classics!
Elf
A Lesson in Enduring Optimism
Will Ferrell is a man so tall and gangly, you would never imagine he could be cast as an "elf."


If you haven't seen this Christmas movie, you and your family need to watch it right now. Your family will be laughing hysterically as you watch Buddy the Elf bumble his way through a series of misadventures in New York City.
Here's the story: Buddy the Elf grew up at the North Pole as an elf-in-training. It's his life calling to be an elf in Santa's workshop. However, Buddy has always been awkwardly taller than all his other elf friends and family, and just… different. Buddy learns that he is not actually an elf… he is a human!
Buddy Ventures to the Big Apple
When Buddy discovers that he has a human father in New York City, he ventures from the North Pole to the Big Apple in search of his dad. Meeting his father doesn't quite go to plan. Human life is a culture shock. Buddy must learn the most basic human etiquette, like how to eat human food. Buddly grew up sticking to the four main elf food groups of "candy, candy canes, candy corns, and syrup." 
To his family's shock, Buddy pours maple syrup all over his first dish of spaghetti.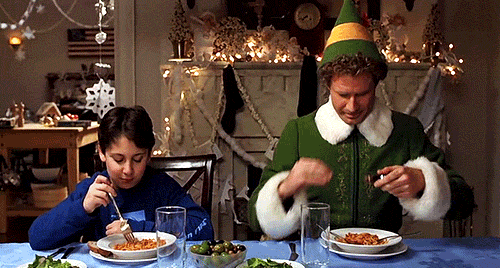 Buddy also discovers that his New York City father is actually more of a scrooge, and doesn't have an ounce of Christmas spirit. 
You'll have to watch Elf with your family to discover all of the ways that Buddy endeavors to inspire his father with holiday cheer. 
Elf's Lessons on Optimism and Love
Elf is a Christmas classic movie that demonstrates how optimism and love can transform family relationships. Buddy's optimism, hope, and Christmas cheer is contagious. As a trained elf, the only way he knows how to approach life and relationships is through the lens of spreading joyful Christmas spirit. Dealing with his scrooge of a father challenges Buddy's enthusiasm, but Buddy never loses sight of his goal to connect with his father.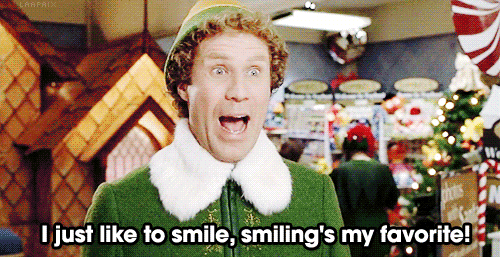 We all have a family member or loved one that can be, let's say, a little rough around the edges. Whether they've been through difficult experiences in their own life or have had a recent hard time, perhaps they are not feeling any joy or happiness. Sometimes it can even be hard to have a simple conversation with these family members or maintain a relationship.
Buddy the Elf's effervescent optimism and mission to reconcile with his father is touching and shows a lesson in persistence. Along the way, Buddy also learns to set boundaries when his father takes his scrooge attitude a little too far. In his efforts to share love with his father, Buddy also opens his heart to additional love and finds a wonderful companion.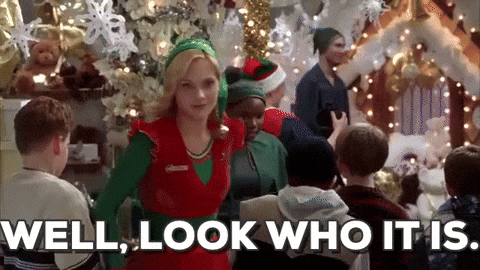 One of the main lessons from this family favorite Christmas movie is the principle of love. Loving others in your own family always starts with your own optimism. When you cultivate a sense of happiness and cheerfulness within your own life, you can use that energy to care for the people around you, especially the people in your own family who might be struggling. The practice of love can have a ripple effect in families and relationships. 
You never know, you could be the person whose love inspires a family member to rekindle their own sense of fulfillment and joy in life, and help them turn their scrooge tendencies into the Christmas spirit.
Elf is available to watch on Max, Amazon Prime, and Hulu.


Home Alone
A Christmas Comedy Teaching the Power of Persistence
Home Alone is arguably one of the funniest Christmas movies of all time! Everyone in your family will enjoy watching this film together, while also learning touching life lessons about the importance of being persistent in protecting your family, as well as rekindling family bonds.
Young Kevin McCallister is constantly picked on and ridiculed by his older siblings and cousins. One night before his family travels to Paris, he makes a wish that his family would disappear so he can escape the teasing.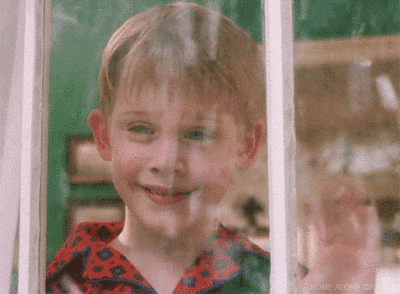 The next morning, his family rushes to the airport and accidentally leaves Kevin behind. When Kevin wakes up, he is overjoyed and thinks his wish was granted.
The "Wet Bandits" Pick the Wrong House to Rob!
Kevin's home is quickly targeted by a pair of goofy robbers called the "Wet Bandits." When Kevin overhears that the robbers are planning to enter his home, he decides to set up a number of traps. 
These two bandits certainly picked the wrong home to rob! Kevin creates a series of situations and booby traps to protect his family home – such as releasing his brother's tarantula, glue and feathers, icy front steps, a burning doorknob, and who can ever forget the door flame trap!
You and your family will be laughing so hard during this comical Christmas movie that it will be hard to breathe!
All Alone, Young Kevin Learns Resilience and Creativity
Home Alone is a family favorite Christmas movie that reflects the resilience of the human spirit while also entertaining audiences with Kevin's goofy escapades. Left all alone, young Kevin tapped into the power of his own creativity to protect his home. Kevin thought through every situation. We'd be surprised if Kevin didn't grow up to be an engineer or an architect!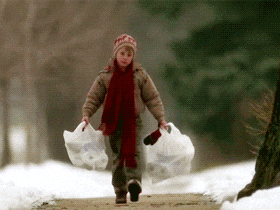 While Kevin's storyline is a bit fantastical and may not have practical comparisons to your family, the life lesson that audiences can glean from Home Alone is inspiring. By observing Kevin's journey, audiences learn that an individual must be innovative and persistent when faced with a seemingly impossible obstacle.
Reconciling with Family Members at Christmas
One of the more heartwarming storylines in Home Alone is about Kevin's older neighbor "Old Man Marley." While Kevin is first afraid of "Old Man Marley," Kevin later encounters his neighbor at Church, and they share a tender moment. Kevin learns that Marley is lonely around Christmas time because he has not seen his own granddaughter for many years due to a disagreement with his son.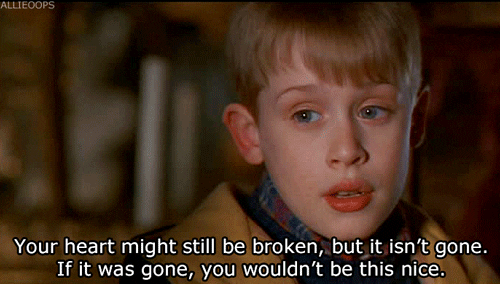 After a tender scene in a Church where Kevin inspires his neighbor to give it another try, Marley reunites with his son and granddaughter.
If it's the right time for you, the holiday season can be a good time to reach out to family members or friends you haven't talked to for a while. Even if it's just a simple message to express your love and care. Life is short and every Christmas and holiday season is precious. You never know how much your loved one would appreciate a phone call or a holiday card even if you haven't spoken for many years.
In fact, keep those seniors in your life in mind as the holidays can be a lonely time of year for them. Visit a nursing home or bring cookies to an elderly neighbor. Those small acts of kindness can change their entire day!
Another inspiring storyline in Home Alone is how persistent Kevin's mother (played by the iconic Catherine O'Hara) is as she tries to come back home to Kevin.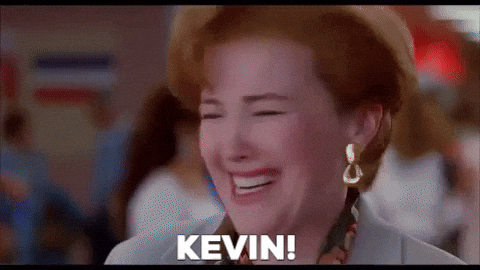 Although she should not have forgotten Kevin in the first place, she makes an impressive effort to return home to him even though all flights are booked or canceled. She ends up traveling by van with a troupe of band players on a cross country road trip to return to her son.
And Cheers to Joe Pesce who will be permanently ingrained in your mind falling down the stairs due to a can of paint!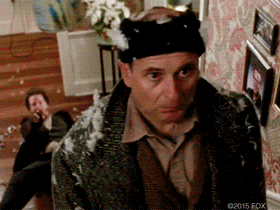 Home Alone is available to watch on Disney+ and Hulu.
The Polar Express
An Inspiring Ride to the North Pole
The Polar Express is a visually enchanting and emotionally rich Christmas movie that combines elements of fantasy, adventure, and heartwarming storytelling. The universal themes present in The Polar Express make it a timeless holiday classic movie for audiences of all ages and generations.
This magical Christmas movie emphasizes the power of imagination. A young boy known as the "Hero Boy" is in his bed, patiently waiting to fall asleep on Christmas Eve. All of the sudden, he hears the whistles and clickety clacks of a train, and his entire bedroom begins to reverberate. He walks outside his front door to see a magnificent train with a conductor who looks exactly like Tom Hanks (because he is Tom Hanks) waiting for him.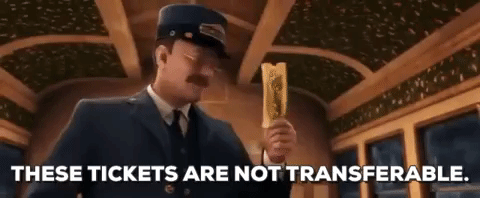 Hero Boy decides to journey to the North Pole and boards the magical train called the Polar Express. As Hero Boy grapples with his doubts concerning the existence of Santa, this magical train ride gives him the opportunity to meet Santa in-person. Hero Boy's journey is a whimsical metaphor for maintaining a sense of wonder and belief in the marvelous possibilities of life, especially during the holiday season.
The Dedication of Tom Hanks to The Polar Express
If your family loves Tom Hanks movies, you and your family will enjoy this Christmas film, as Tom Hanks plays an astonishing seven roles in The Polar Express. 
Based on the 29-page novel called Polar Express by Chris Van Allsburg, Tom Hanks was so passionate about this story that he optioned the book in 1999. Hanks spent the next few years working to develop the best visual language for the film, as well as searching for a director. Hanks eventually partnered with Robert Zemeckis, who also directed Forrest Gump. In watching The Polar Express, it is wonderful to experience the power, comedy, and authenticity that Hanks brings to each character he plays.
Released in 2004, the movie was one of the first computer-generated films based on human performances. The visual language still stands today, and in fact, the movie has become even more popular in the last few years. The film's enduring lessons about finding hope, joy, and magic during the Christmas season will inspire your family in thoughtful fashion.
While most of us can admit that Santa Claus himself may not be an actual person today, however, the idea behind Santa Claus can teach our families many essential messages and lessons. In watching The Polar Express, your family will learn the importance of generosity, giving, the power of believing, and the value of being kind and respectful to others.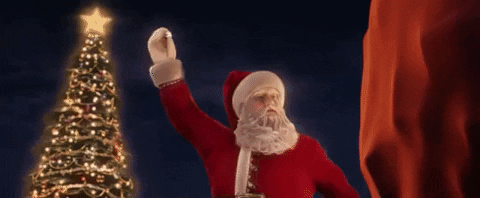 Your family will be enchanted by this charming approach to a Christmas classic story.
The Polar Express is available to watch on Max, Hulu, and Amazon Prime.
Love, Actually
…Is All Around Us
Many around the world revere Love Actually as a modern holiday classic. Love Actually is a Christmas romantic comedy movie written and directed by Richard Curtis, the same director of films Notting Hill and Bridget Jones Diary. The ensemble cast includes names such as Hugh Grant, Colin Firth, Kiera Knightly, Emma Thompson, and Alan Rickman.  Most of the characters are British and the film takes place primarily in London. Love Actually tracks 10 stories of romance, family discord, and aspiration. Many of the characters are revealed to be interlinked as the movie progresses. Love Actually was released exactly 20 years ago in 2003.
Love Actually is a delightful and fun film that has everything that your family could want in one Christmas movie. There's music, dancing, a star-studded cast, and well-written characters and stories. The film is hilarious in many moments and bittersweet in others. It is arguably one of the best "ensemble" type films, as it was the first.
If you haven't seen this Christmas movie, Love Actually is worth it for watching two distinct musical and dance performances. Midway through the film, your family will see Hugh Grant, who plays the Prime Minister of England, dancing throughout the hallways  of 10 Downing Street to the song "Jump" by The Pointer Sisters. Of course, he is bashfully caught in mid dance move by his personal secretary and awkwardly recollects his presence. She doesn't blink an eye and the timing of the scene is impeccable.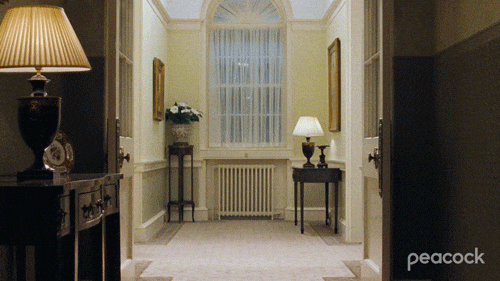 The end of the film includes a glittering and magnificent tribute to Mariah Carey's "All I Want For Christmas" performed by an elementary school. The scene leads up to the climax of the film, which is unforgettable. You'll have to watch this Christmas movie to find out what happens to each beloved character! 
There are a variety of character journeys in the film Love Actually. One of the main themes that bonds all of the various stories is the power of love and connection.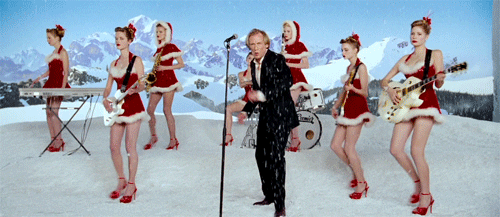 One of the titular lines of the film describes how "love is actually all around us" and all we have to do is open our eyes to look for it. It's a powerful lesson on perspective and taking a moment to appreciate the relationships that are right in front of you.
Love is Actually… Everywhere!
Families can endure all kinds of hardships and obstacles and many times there are no easy answers. But if you focus on connecting with others and bolstering your relationships with both family members and friends, the holidays can be a time to maintain gratitude for the love in your life. As the holidays always come right near New Years Eve, it's also a great time of year to reflect back on the last 12 months and express appreciation for the people who have been there for you the most.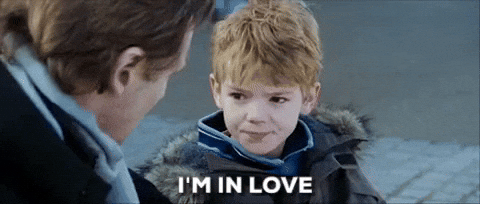 By the end of the film, not every character or storyline gets a happy ending. In fact, some of the characters end the film realizing that they need to address the lack of enduring love in their lives. Similarly, not every life lesson comes wrapped up in a bow with a candy cane and this film acknowledges that some of life's more poignant lessons come in challenging moments.
Overall, the film is loads of fun and your family will appreciate the ending that appreciates universal love throughout all of humanity. 
The ending may even bring you and your family to tears of joy and gratitude for each other. And you might even want to get up afterwards to do a little family karaoke and dance session.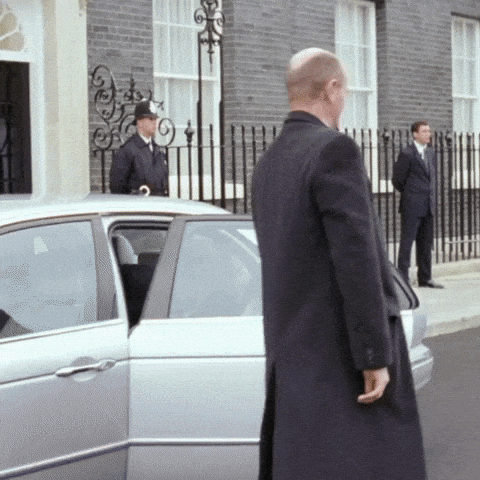 Love Actually is available to watch on Netflix.
Miracle on 34th Street
A Timeless Message of Hope
A remake of the 1947 classic Christmas movie, Miracle on 34th Street is a tender 1994 film that honors the spirit of Christmas.
Kris Kringle is a kind elderly man in New York City who claims to be the real Santa Claus. Kris is soon hired at a major department store as "Santa" and brings troves of holiday cheer and joy to countless children who come to visit him.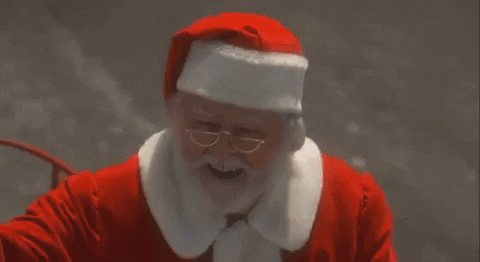 Mr. Kringle has a profound impact on one child in particular. Six-year-old Susan Walker does not believe in Santa, yet a quick friendship develops. Her mother Dorey has been hardened throughout the years, and as a result, little Susan doesn't have much hope for Christmas miracles. As Kris Kringle enters Susan's life, his warmth and faith slowly inspires Susan to believe.
However, Kris is detained by local police who accuse him of being "insane" for saying that he is really Santa Claus. Dorey's neighbor and attorney Bryan Bedford defends Kris, while also defending the Spirit of Christmas.
"It's not just Kris that's on trial, it's everything he stands for. It's kindness and joy and love and all the other intangibles," says Bryan in his courtroom defense.
You and your family will learn powerful lessons about faith while watching Miracle on 34th Street. In the name of the film itself, the word miracle evokes a sense of hoping for the impossible. And that is exactly what this film is about.
Life can completely surprise you. A "miracle" can be as simple as receiving an extremely positive update about a loved one's medical condition when the previous diagnosis was dire. A miracle can be defined as finding the right doctor for a serious medical emergency. It could also mean reconciling with a family member or a friend you thought you'd never see again. 
Some situations in life feel completely out of our hands. One of the most difficult things in life is to learn that not everything is in our control. However, you and your family can hold onto hope and wish for that simple miracle that could turn everything around. 
While things don't always turn out the way we expect, looking for the simple miracles in life can bring fulfillment and joy. Being together as a family is a miracle itself and can be the way that all of us find a deeper appreciation for the Christmas spirit.
Miracle on 34th Street is available to watch on Hulu.
PS – If you're in the mood to look at back at some more Christmas classics, check out these videos from our friends at the Eighties Emporium!
The Reunacy team wishes you and your family a hopeful, joyful, and bright holiday season. Our wish is that you can have a movie marathon and watch all of these family favorite Christmas movies at once!